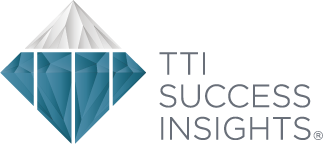 Behaviors and Driving Forces
Behaviors (DISC)
TTI's Behaviors Assessment (DISC) is designed to offer helpful insight into how you behave, including how you respond to:
Problems and challenges
Influencing others
Pace of environment
Rules and procedures
With this information, you can understand how to interact more effectively with others and improve your abilities as a leader.
DISC, which was first developed by William Marston, measures a person's behaviors across four neutral dimensions: Dominance, Influence, Steadiness and Compliance. We use the TTI Success Insights® Behaviors Assessment, a research-based, validated instrument that measures behaviors using the DISC theory.
Driving Forces (Motivators and Values)
Driving Forces are what makes a person get out of bed, excited for the day. It's the hidden force that energizes you to tackle your career with enthusiasm and ambition. It's a drive we feel internally compelled to fulfill. It is why we do what we do. It's so innate within each of us, however most of us never learn how to define it and harness it. When your Driving Forces are satisfied, you feel engaged, rewarded and energized.
TTI Success Insights® 12 Driving Forces Assessment is backed by 30 years of research. The 12 Driving Forces are based on both ends of the six motivators that Eduard Spranger referred to as
categories. Driving Forces exist in everyone in your organization. Moreover, the level to which the forces are satisfied can be directly proportional to how engaged and productive your employees are, impacting the profitability of your organization.
What drives a sales and marketing team can stand in stark contrast to the research and development or accounting teams. And that's not a bad thing — it's just who we are. There are certain Driving Forces within each of us that drive our actions.