Leading others is one of the most fulfilling and rewarding roles you can take on. You have the opportunity to profoundly impact those that follow you and the things you accomplish together. But, leading, particularly leading well, is challenging work. Going it alone without support or training makes it even harder. There are ways of getting the support you need and it can start with finding the right coach.
Whether you are a new manager getting traction or a seasoned veteran taking your team to the next level, working with a trusted coach can provide the feedback and insights you need to excel as a leader. At Phase 2 Leadership, we can help you understand and positively impact the people, situations and events in your current role and prepare you for the future as well.
Your leadership style.
So much of our enjoyment and success in life is tied to our interactions with others. Our family, our friends, our colleagues, our employees, our teammates, our partners, our vendors, our customers, our clients—they all become an integral part of the lives we live and things we experience. Sometimes they are part of our successes and happiness. Other times they contribute to our challenges and frustration. From work to play, and everywhere in-between, much of what we accomplish in life includes other people. So, it is no surprise that mastering leadership involves mastering our relationships.
We teach leaders how to understand themselves, how to understand those around them and how to lead from the authenticity of their own core leadership style. These are concepts that apply to anyone trying to cooperate and work effectively with others; you don't have to work for a large company to learn and benefit from them. Whether you are currently in a leadership role, seeking one, or simply want to work more effectively with others, we can provide you with a coaching program that fits your needs.
Coaching the coach.
We believe the best leaders coach their teams, so our approach is to "coach the coach." We focus on helping executives, managers, and owners build and lead effective teams. Together, we'll explore topics critical to the success of your team, including:
Establishing a vision and culture that inspires the best in your team
Understanding the individuals on your team and drawing on their strengths
Communicating effectively
Building agreements and establishing trust
Bridging and aligning cross-functional teams and departments
Providing meaningful feedback and navigating performance management challenges
Making effective decisions and establishing the discipline to carry them out
Resolving conflicts and rebuilding relationships
Facilitating professional development and growth
Coaching and mentoring for individual and team success
Creating loyalty
Whether you are new to your leadership role or looking towards the next level, we can help.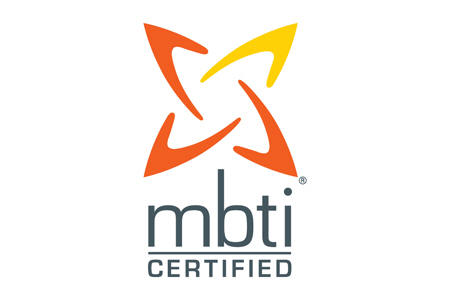 Understanding your own innate personality helps you become more effective at communicating, solving problems, making decisions, managing time and handling stress. As you understand yourself better, you gain insight into those around you. This insight allows you to work more effectively with others, build stronger teams, bridge interpersonal divides and resolve conflicts. Using the Myers-Briggs Type Indicator (MBTI), we can help you accurately assess and understand your own personality preferences.