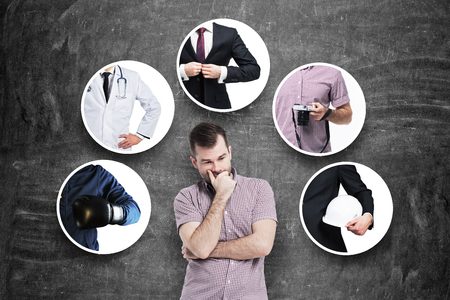 Are you…
a high school or college student trying to decide on a career path or college major?

considering a career change, but are unsure if you should make the leap or which career to choose if you do?

trying to figure out what is next for you after the unexpected loss of a job or business?

looking to return to the workforce after an extended break?

frustrated with your current work environment and want to find one that better suits your natural preferences?

having trouble advancing or getting promoted in your current job or field?
At any stage in life, choosing a career is an important decision.
Whether you are picking your first career, your next career or a college major, it can feel overwhelming
. You have financial goals and needs. Chances are you also want a career that is fulfilling and rewarding on a personal level. A great career match is out there, yet, it doesn't always seem that simple to find.
Sometimes it is hard to see all your options or how your interests could turn into a meaningful career. Plus, you have responsibilities and expectations you place on yourself. Family and friend may place them on you as well. Societal influences also have a way of working themselves in there. Social media invites comparison with people displaying their dreams, accomplishments and successes. Pressure and uncertainty about your future plans can lead to feelings of self-doubt.
If any of this sounds or feels familiar, we understand and want to help. Figuring out what to do next in your life is actually very exciting. And, excited is exactly how we want you to feel about your choice of a career or college major. To assist you in the process, we provide professional, confidential career coaching.
It all starts with a free initial consultation. We'll talk about your goals and what you want from career coaching as well as what we do and how we can help you. If we have a good fit, we can talk about how to proceed together. The next step is generally to have you complete one or more widely-used self-assessments. These are not tests. The results are neither right or wrong nor good or bad.
They simply provide helpful insights and useful information to focus your career search and our work together
. We
typically
have each career coaching client take the
Strong Interest Inventory®
assessment. It helps you better understand your interests and how they relate to career options. Again, we offer additional assessments that you can benefit from depending on your goals for career coaching.
We know that everyone's needs and circumstances are different, so our services are very flexible

. You may find that taking the Strong and reviewing the results with us is all you require to move forward. You can always reach out to us again on an as-needed basis. Or, we can create an action plan and navigate more of the process together. If you want to advance in your current job or career, we can focus on leadership coaching to help get you to the next level. We will help you understand your options, but the choice is always yours.
We want to help you find your path to a fulfilling career as fast as possible. Whether you work with us for one session or several, our goal is to provide as much value as we can each step along the way. To learn more about Phase 2 Leadership® career coaching, please
contact us
today.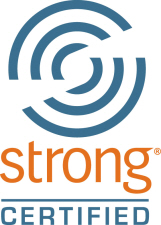 Backed by over 80 years of research, the modern Strong Interest Inventory® assessment is considered one of the most widely respected and frequently used career planning tools in the world. The Strong Interest Inventory provides robust insights into your career interests, helping you to discover potential career paths you may not have considered, and giving you a wealth of information about how you approach the world of work. The range of general and specific information it extracts about your professional interests can empower you in identifying a rich and fulfilling career.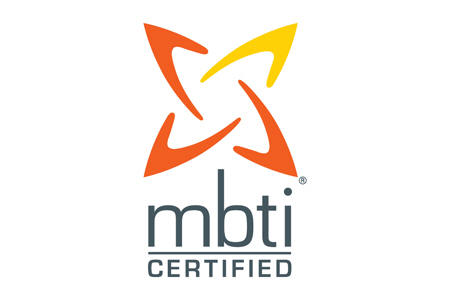 Understanding your own innate personality helps you become more effective at communicating, solving problems, making decisions, managing time and handling stress. As you understand yourself better, you gain insight into those around you. This insight allows you to work more effectively with others, build stronger teams, bridge interpersonal divides and resolve conflicts. Using the Myers-Briggs Type Indicator (MBTI), we can help you accurately assess and understand your own personality preferences.